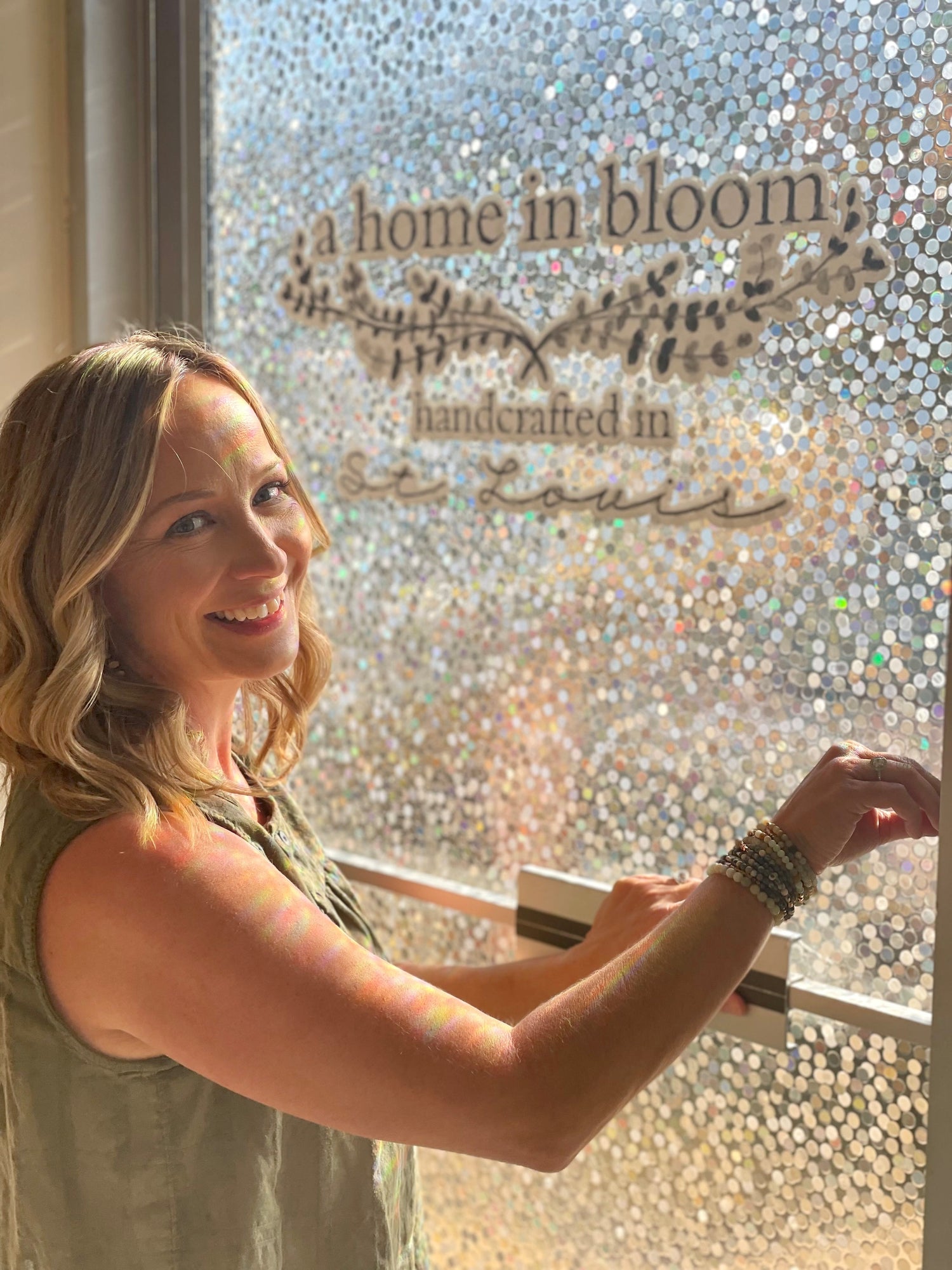 Hello! I'm Amy, the artist and owner of A Home in Bloom. I've had an art business for almost 9 years, and this is the first year that I gave myself permission to say: I'm an artist. Self-doubt is always trying to get a seat at the table. Today, I feel confident saying:
I'm an artist, making things cozy and beautiful is my superpower.
If you have read this far, I already know that you are my kind of human and I'm so happy you are here. My business started out of the desire to create meaningful gifts for people I love. Today my goal is still the same. My hope is that you feel connected to the beauty of nature, yourself, and others when you look at my art. That you feel a sense of peace and love, because I created it for you.
Renovating our 90 year old home in 2014 I learned how to use a saw and a nail gun, so I put those skills to work. I started creating hand painted signs when my son was napping (he's almost 11 now). As soon as he would fall asleep, I would run to the basement to paint and to the garage to frame. For the first two years of my business, I sold hand painted signs to local boutiques in St Louis. 
In 2016, one of the boutiques (The White Rabbit) encouraged me to set up a booth at the Atlanta Market. I signed up for a booth spending half of our savings. My husband built the walls and my parents drove their RV to Atlanta to watch Joey. This was a huge commitment for our family, and I had no clue if it would pay off. It did, and I began selling to over 100+ locations!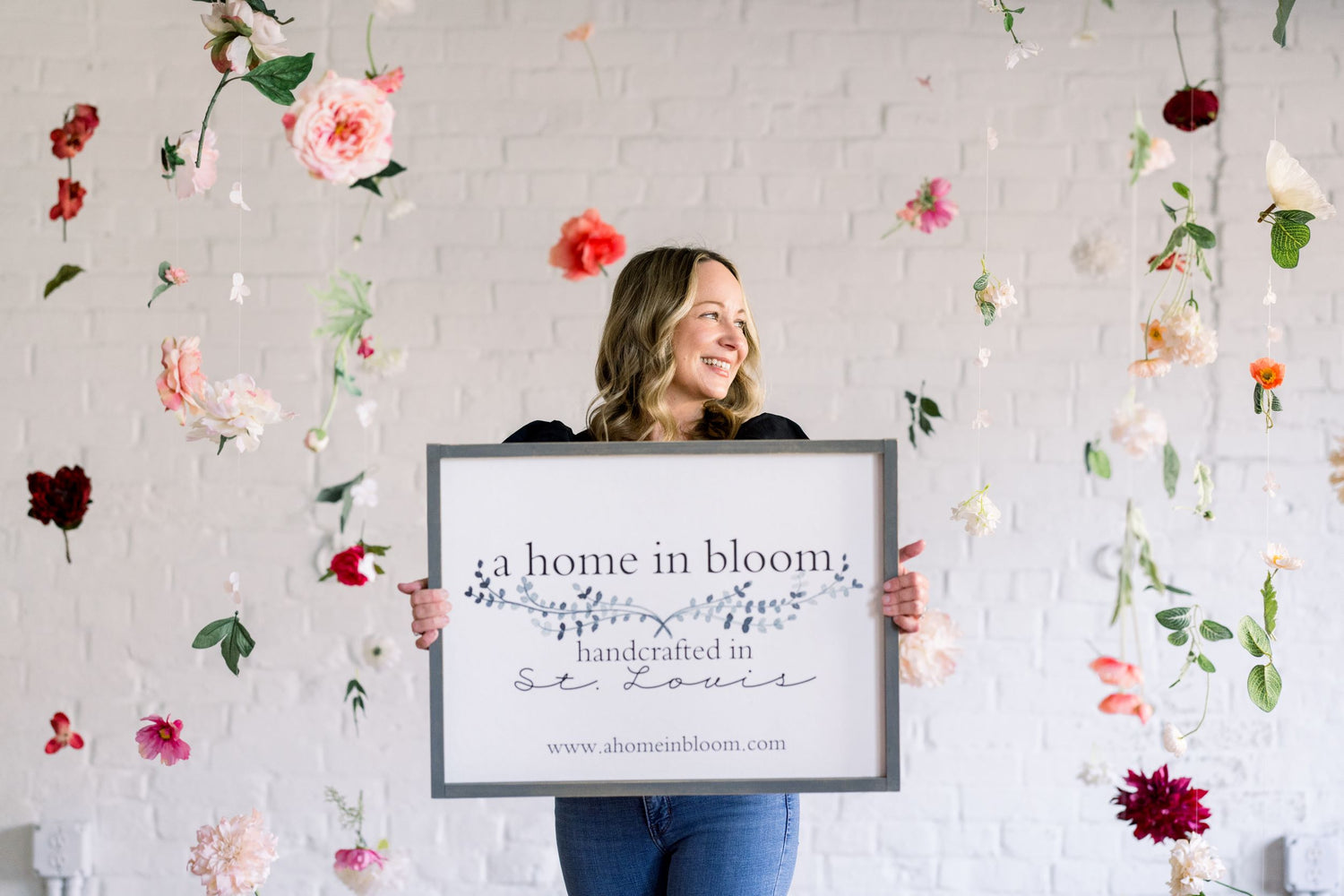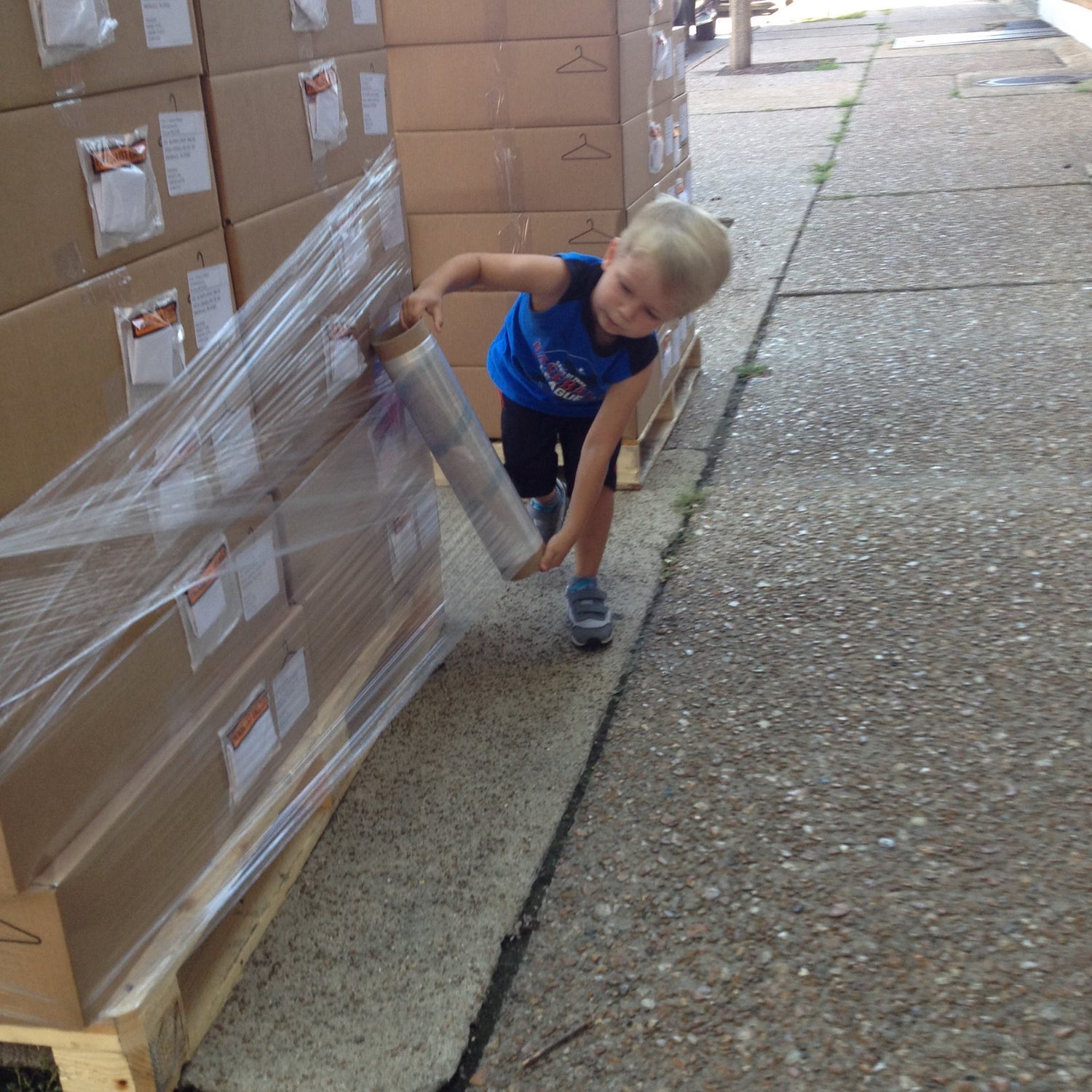 Our first large order was 408 signs. My Dad and Husband painted and cut the wood for the frames in the garage, we built the frames in the basement and created pallets to ship out of our garage. A semi drove down our crowded city street to pick up the order! Four months later, we moved into our first workshop. Over the last six years we have designed, framed, and shipped over 100,000+ signs. I'm grateful for every single sign that someone found meaningful.
I'm thankful for our story and hopeful about what is ahead. Creating art makes me happy, connecting with and encouraging others to create makes me even happier. Thank you for connecting to my work, sharing it with you is a dream come true!